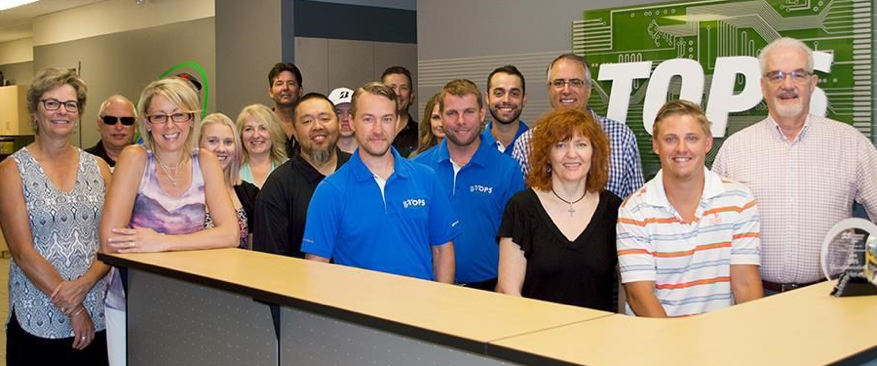 Digitex Service Pledge for TOPS
Fri Jan 10, 2020 | DIGITEX
---
To our Valued Customers,
We are delighted to announce that TOPS Imaging, a division of TOPS Office Technology Solutions, is now under new ownership and we would love to take this opportunity to introduce ourselves. 

Digitex Canada Inc. acquired the assets of TOPS Imaging on December 2, 2019 and we will now operate the business as Digitex going forward. We are very excited to add offices in British Columbia to further expand our Western Canada presence. We now have offices in Kelowna, Kamloops, Fort McMurray, Edmonton, Red Deer, Calgary, Lethbridge, Medicine Hat, Saskatoon, Regina and Winnipeg. With over 20 years of proudly servicing our customer base, I am confident we can provide value to your business and organization through our exceptional customer service and a solutions focused approach. 
Thank you for your continued patronage and we look forward to being your trusted business partner. Rest assured, the Digitex Kelowna and Kamloops locations will be providing you with the same quality, affordable, reliable service that you have been accustomed to receiving over the years. For this reason, we have transitioned all service staff to Digitex as part of the ownership change. You will continue to get the same great local service as well the benefits of a larger company including scope, access to parts & supplies, technical resources, etc.
We look forward to meeting in the new year, please feel free to contact or email us if you have any questions or concerns. Welcome to the Digitex family!


Sincerely,
Hugh Porter 
President & CEO 
Digitex Canada Inc. 
---
Subscribe to Our Blog
Enter your email address to subscribe to this blog and receive notifications of new posts by email.